Wildcat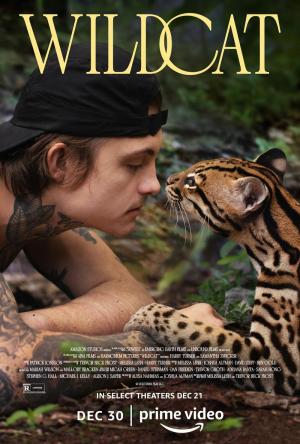 Original title

Wildcat

Year

2022

Running time

106 min.

Country

United States

Director

Cast

Documentary

Music

Cinematography

Producer

Genre

Synopsis

Back from war in Afghanistan, a young British soldier struggling with depression and PTSD finds a second chance in the Amazon rainforest when he meets an American scientist, and together they foster an orphaned baby ocelot.

Awards

2022

: National Board of Review (NBR): Top Documentaries
Critics' reviews
Movie Soulmates' ratings

Register

so you can access movie recommendations tailored to your movie taste.

Friends' ratings

Register

so you can check out ratings by your friends, family members, and like-minded members of the FA community.
Is the synopsis/plot summary missing? Do you want to report a spoiler, error or omission? Please send us a
message
.
If you are not a registered user please send us an email to
[email protected]
All copyrighted material (movie posters, DVD covers, stills, trailers) and trademarks belong to their respective producers and/or distributors.
For US ratings information please visit:
www.mpaa.org
www.filmratings.com
www.parentalguide.org
User history

2022
Trevor Frost, Melissa Lesh