The Bogeyman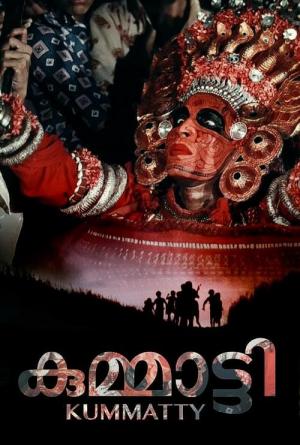 Original title

Kummatty

Year

1979

Running time

89 min.

Country

India

Director

Screenwriter

Cast

Cinematography

Producer

Genre

Synopsis

The eponymous Kummatty is a part of Kerala's rich devotional folklore: A flamboyant mythical figure who wanders the villages during the season of Onam, the harvest festival.

Kummatty is a key work of Indian Parallel Cinema, beautifully restored by The Film Foundation's World Cinema Project, The Film Heritage Foundation and Cineteca di Bologna at L'Immagine Ritrovata Laboratory, in association with General Pictures, National Film Archive of India and the family of Govindan Aravindan. Funding provided by the Material World Foundation.
Movie Soulmates' ratings

Register

so you can access movie recommendations tailored to your movie taste.

Friends' ratings

Register

so you can check out ratings by your friends, family members, and like-minded members of the FA community.
Is the synopsis/plot summary missing? Do you want to report a spoiler, error or omission? Please send us a
message
.
If you are not a registered user please send us an email to
[email protected]
All copyrighted material (movie posters, DVD covers, stills, trailers) and trademarks belong to their respective producers and/or distributors.
For US ratings information please visit:
www.mpaa.org
www.filmratings.com
www.parentalguide.org
User history

1979
Govindan Aravindan