The Sunfish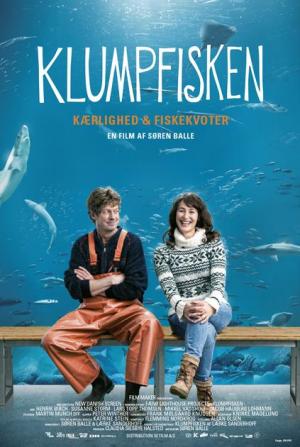 Original title

Klumpfisken

Year

2014

Running time

97 min.

Country

Denmark

Director

Screenwriter

Cast

Music

Cinematography

Producer

Genre

Synopsis

Kesse is a third generation fisherman living in the small and windblown town of Hirtshals, in Northern Jutland. As a result of new fishery policies and the global financial crisis, the smaller fishermen are slowly succumbing to the pressure of competing with larger fishing enterprises. Kesse is struggling to survive, desperately holding on to the only way of life he knows. But desperate times require desperate measures and so, due to increasing financial pressure, Kesse is forced to find more notorious and alternative ways of making ends meet. This in turn, leads him to meet his polar opposite, the female marine biologist Gerd.
Movie Soulmates' ratings

Register

so you can access movie recommendations tailored to your movie taste.

Friends' ratings

Register

so you can check out ratings by your friends, family members, and like-minded members of the FA community.
Is the synopsis/plot summary missing? Do you want to report a spoiler, error or omission? Please send us a
message
.
If you are not a registered user please send us an email to
[email protected]
All copyrighted material (movie posters, DVD covers, stills, trailers) and trademarks belong to their respective producers and/or distributors.
For US ratings information please visit:
www.mpaa.org
www.filmratings.com
www.parentalguide.org
User history

2014
Søren Balle