image gallery - "wanderlust"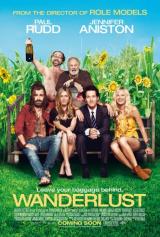 Wanderlust
(2012)
Rattled by sudden unemployment, a Manhattan couple surveys alternative living options, ultimately deciding to experiment with living on a rural commune where free love rules.
4.4

(2,612 votes)


All images are copyrighted by their respective copyright holders, manufacturers/distributors. If you see an image that belongs to you and want credit (or want the image removed), or if you can provide further information about its origin, please feel free to send a message.