image gallery - "american warships"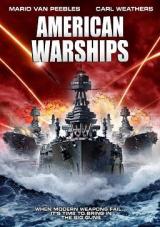 American Warships
(2012)
When a fleet of mysterious ships wage war against the Earth, only the crew of the USS Iowa, the last American battleship, can prevent global armageddon.
2.3
(99 votes)

All images are copyrighted by their respective copyright holders, manufacturers/distributors. If you see an image that belongs to you and want credit (or want the image removed), or if you can provide further information about its origin, please feel free to send a message.