image gallery - "alcatraz (tv series)"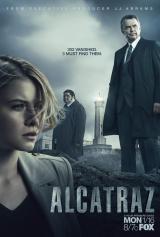 Alcatraz (TV Series)
(2012)
Alcatraz follows Rebecca Madsen (Sarah Jones), a police officer, and Dr. Diego Soto (Jorge Garcia), a "hippy geek" who is the world's foremost expert on Alcatraz. Both will investigate the reappearance of twenty wardens and prisoners of Alcatraz in modern day, after their mysterious disappearance fifty years ago
5.7
(3,649 votes)


All images are copyrighted by their respective copyright holders, manufacturers/distributors. If you see an image that belongs to you and want credit (or want the image removed), or if you can provide further information about its origin, please feel free to send a message.