image gallery - "no rest for the wicked"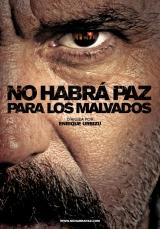 No Rest for the Wicked
(2011)
A shooting, 3 bodies and a witness who managed to get away... Inspector Santos Trinidad, a veteran policeman, drinks too much and works too little. Maybe to forget he was once a model officer at the Intelligence Unit now downgraded to the Missing Persons Unit. Events turn sour one night and Santos finds himself implicated in a triple homicide in an after-hours club. Santos cleans up the crime scene and starts the hunt for the only witness, who managed to escape. Following the trail of the ...
See more
6.0
(27,222 votes)


All images are copyrighted by their respective copyright holders, manufacturers/distributors. If you see an image that belongs to you and want credit (or want the image removed), or if you can provide further information about its origin, please feel free to send a message.