image gallery - "bad teacher"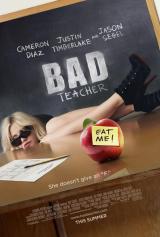 Bad Teacher
(2011)
Foul-mouthed junior high teacher (Cameron Diaz) is dumped by her sugar daddy. To bounce back, she sets her sights instead on colleague Scott's (Timberlake) affections, but the school's model teacher takes exception to this - and conflict ensues.
4.3

(10,421 votes)

All images are copyrighted by their respective copyright holders, manufacturers/distributors. If you see an image that belongs to you and want credit (or want the image removed), or if you can provide further information about its origin, please feel free to send a message.