image gallery - "the dark knight rises"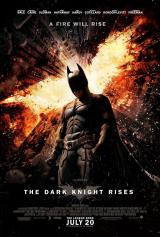 The Dark Knight Rises
(2012)
Eight years after the events of The Dark Knight, the terrorist leader Bane arrives in Gotham City, pushing it and its police force to their limits, forcing its former hero Batman to resurface after taking the fall for Harvey Dent's crimes.
7.6

(49,473 votes)






All images are copyrighted by their respective copyright holders, manufacturers/distributors. If you see an image that belongs to you and want credit (or want the image removed), or if you can provide further information about its origin, please feel free to send a message.