image gallery - "bicycle, spoon, apple"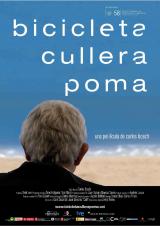 Bicycle, Spoon, Apple
(2010)
In Autumn 2007, Pasqual Maragall was diagnosed with Alzheimer's disease. Following the harsh blow, he and his family set out on a crusade against the disease, with this film as their exceptional witness from the very outset. With intelligence, sincerity and good-nature, Maragall allows himself to be portrayed alongside his family and doctor in order to leave a record of his everyday personal struggle. Two years of monitoring an extraordinary patient who does what he can to help scientists find a ...
See more
7.1

(1,969 votes)

All images are copyrighted by their respective copyright holders, manufacturers/distributors. If you see an image that belongs to you and want credit (or want the image removed), or if you can provide further information about its origin, please feel free to send a message.