image gallery - "frankenweenie"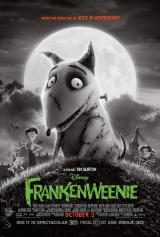 Frankenweenie
(2012)
Young Victor conducts a science experiment to bring his beloved dog Sparky back to life, only to face unintended, sometimes monstrous, consequences. Remake from the famous short film from Burton. Voices: Winona Ryder, Martin Landau, Martin Short, Catherine O'Hara.
6.8

(12,225 votes)






All images are copyrighted by their respective copyright holders, manufacturers/distributors. If you see an image that belongs to you and want credit (or want the image removed), or if you can provide further information about its origin, please feel free to send a message.