image gallery - "that's my boy"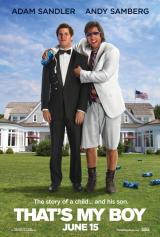 That's My Boy
(2012)
A father moves in with his son right before his wedding and soon begins sparring with his daughter-in-law.
4.5

(2,610 votes)


All images are copyrighted by their respective copyright holders, manufacturers/distributors. If you see an image that belongs to you and want credit (or want the image removed), or if you can provide further information about its origin, please feel free to send a message.