image gallery - "the border"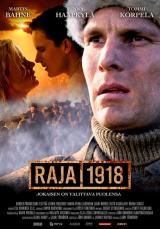 The border
(2007)
The film is set during the Finnish Civil War of 1918, a year after Finland had declared independence from Russia. In a nutshell, the war was between the "Whites" (the national guard) and the "Reds" (the Bolsheviks). The film follows the young Captain Carl von Munck who is sent to the newly established border to make sure that undesirable elements (Russians, Jews, Bolsheviks) are kept out of Finland. The film attempts to demonstrate how easily concentration camp style ...
See more

All images are copyrighted by their respective copyright holders, manufacturers/distributors. If you see an image that belongs to you and want credit (or want the image removed), or if you can provide further information about its origin, please feel free to send a message.