image gallery - "bel ami"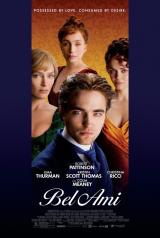 Bel Ami
(2012)
A chronicle of a young man's rise to power in Paris via his manipulation of the city's most influential and wealthy women.
4.4

(1,063 votes)


All images are copyrighted by their respective copyright holders, manufacturers/distributors. If you see an image that belongs to you and want credit (or want the image removed), or if you can provide further information about its origin, please feel free to send a message.